A strong growth for the aeronautics sector
Accélérant sa croissance, la filière aéronautique normande représente aujourd'hui 3 MD€ de CA annuel et emploie 21000 salariés. Dynamique et offensive, elle occupait un espace de 700 m² sur le SIAE 2019 pour conquérir de nouveaux marchés au niveau mondial.
AeroSpace Normandy, the Passion for Excellence!
Founded in 1998, Normandie AeroEspace (NAE) is the network that brings together 155 Norman players from the aeronautics, space, defense and security sectors. It is made up of large industrial groups, airports and military bases, SMEs / SMIs, research laboratories and educational establishments. Based on the Rouen Madrillet Innovation cluster and present throughout Normandy, the NAE structure benefits from the support of Europe, the State and the Normandy Region. The Bureau and the permanent team aim to give the Normandy sector a major role in major future projects. Its missions consist of rooting and developing activities in the region to face the challenges of competitiveness, attracting and retaining talent to enable member companies to have the human resources they need, and promote Normandy as a region. leading aeronautics and space industry.
A 4-axis development strategy
Business & Performance: detecting major industrial and purchasing developments from prime contractors to bring SMEs and mid-caps to the necessary strategic thinking; carry out business actions in France and internationally; help achieve excellence, especially industrial members to accelerate their efforts to operational excellence by building on the digital revolution.

Research, Technology & Innovation (RTI): formalize the major challenges and needs of manufacturers on cutting-edge themes and identify innovation levers among SMEs to better position them.

Employment & Training: Detect and anticipate the major HR evolutions required; develop the training offer in connection with companies; attract and keep talens.

Communication: increase attractivity of the Normandy industry.
An RTI ecosystem at the heart of the major challenges of the future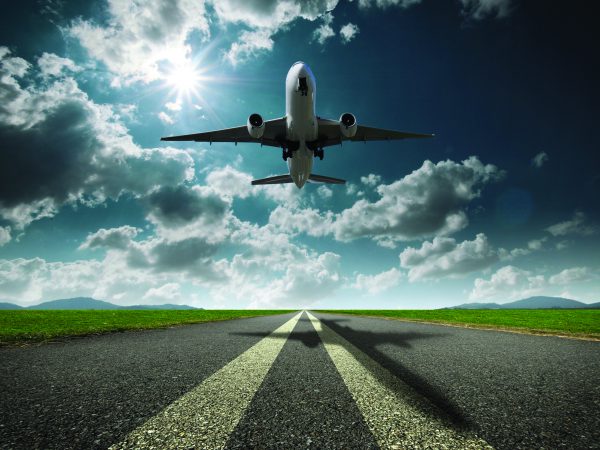 NAE has detected 3 major issues shared at European level which are applied in Normandy: developing new aircraft that emit less and are more autonomous; make electrical and electronic systems reliable; reduce costs and development cycles. Faced with these challenges, the Normandy sector has chosen to position itself in 4 areas of expertise, weight reduction and performance of structures, improvement of propulsion systems, electrification of controls and reliability of on-board systems, development of intelligent systems, based on the Rouen Madrillet Innovation cluster, which has internationally renowned cutting-edge laboratories, such as CORIA (propulsion), GPM (materials) or even IRSEEM (on-board electronic systems).
A multitude of innovative projects
Thanks to this ecosystem which brings together SMEs and Laboratories, the Normandy aeronautics sector demonstrates a great capacity for innovation and asserts its competitiveness in the face of the major challenges of the future, as some examples of projects show: The CRIOS project, focusing on a cooling solution for on-board electronic components in severe environments. The Perceval platform, a compendium of technologies for research into the aircraft engines of the future which will have to reduce their polluting emissions. The Amalfa project, focusing on the improvement of alloys in additive manufacturing. The REASON 4.0 project, which improves the reliability of industrial processes thanks to real-time digital registration.
Companies : Areelis Technologies – Ariane Group – FEV France – Hutchins Paulstra – Meca HP – Ressorts Masselin – Revima – Safran – SUMPAR GROUP – Thalès Laboratoires : Analyses et Surface – CEVAA –  CORIA – GPM – IRSEEM – LITIS – LABORATOIRE PBS Filière : Normandie AéroEspace – 155 members – 21 000 employees – 3 MD€ trunover