Next Office, North of Rouen
Offices to sell or to rent, within the Rouen Metropolis and on La Ronce Business Park.
NEXTOFFICE is a tertiary program of 5.000m² made of 4 independent building.
Can accommodate 50 companies and 400 jobs.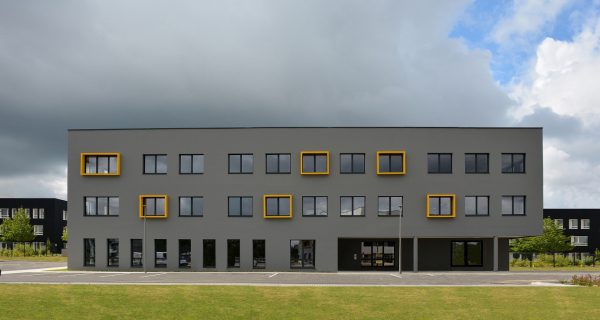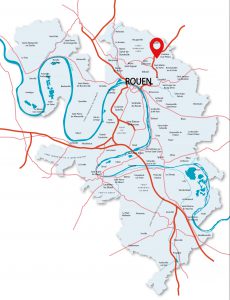 Architect : Bureau 112
Partenaire immobilier : SCCV Next Office, GreeStone Immobilier, Legendre construction & Legendre Immobilier.
Specifications

Approximately 5.000 m², spread over 4 buildings in R-2
3 building of 1033m² (A, B and C building)

Immediate availabilities in the A building:

1 office's part of 130 m² in the ground-floor, devisable in 2 offices part of 65m²
Office's part of 85.00 m² at level 1
Office's part of 368.00 m² at level 2- devisable from 85m²

Possibility of turnkey of 1,033m² on Building B and C

1 building of approx. 1714m² (D building)

Immediate availabilities in the D building:

1 office's part of 610 m² at level 2, devisable from 140m²
Offices from 80 to 600m²
170 parking places outside
Situation

La Ronce business park, on the northeast of Rouen
A28 motorway nearby
Direct access to public transports (11 and F1 station)
15 minutes from Rouen, 1h30 from Paris and 1h from Le Havre
Assets
Direct access to shops and schools
Offices immediately available
Business companies nearby: AXA

regional headquarters

, Crédit Agricole Business Centre, SFR Business, MAAF Assurances regional headquarter, Domofinance, Altitude Sénior, CAP Horn Promotion, Socotec , Groupe Prévoir