Located in the South of Rouen, in Normandy (Petit-Quevilly), in a old industrial building, Seine Innopolis business hotel incubator, a totem building for Normandy French Tech, offers 10,000 m² of surfaces to develop the creation and competitiveness of web and digital businesses thanks to its great accommodation offer, its services, its personalized support and its networking (the Digital Cantine).
With a diversified real estate offer (business incubator, business hotel, coworking spaces, meeting and activity rooms, convivial spaces), the site now hosts more than 500 professionals in 65 companies (start-ups, SMEs and establishments of large groups).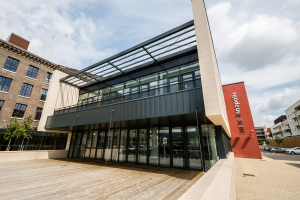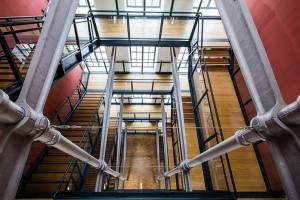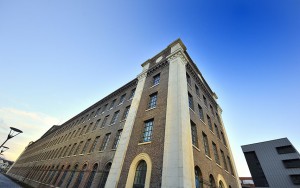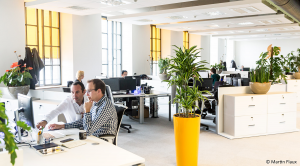 Caractéristiques
A 10,000 sq.m site
A 720 m² business incubator: 26 offices from 16 to 32 sq.m
A business hotel with 12 divisible and convertible bare floors from 350 to 490 sq.m
1 conference room of 200 sq.m and 1 reception room of 400 sq.m
Double irrigation fiber optic very high speed
Shared computer room
Situation
At the heart of th

e Rouen Normandy metropolis, 1h30 from Paris and 1h from Le Havre

Immediate access to public transport via the new T4 bus line and the tram line (Métrobus stop "Jean Jaurès" – Direction "Georges Braque")

5 minutes from Rouen city center
Assets
An exceptional building steeped in history

A coworking space, "the digital canteen" #NWX (Normandie Web Xperts)

Data Centers: Orange, Altitude Infrastructure, SFR, Cogent, Webaxys, Infosat Télécom

A dense network of tertiary, industrial and logistics ICT users
A rich digital ecosystem thanks to the many companies already established at Seine Innopolis:
42 STORES, 6BLE, AKARAH, ASSYSTEM ENGINEERING AND OPERATION SERVICES, BBIRD, BUSINESS SHARE, CAP GEMINI, CREATIVE DATA / SAAGIE, DEVOLIS, DIGIT, GRANIT COMMUNICATION, INTERNETRAMA, KEYVEO, KONTFEEL, KUDIFY, MAECIA, NEW ARCANGE, QWANT, SAVBOX FRANCE, SIATECH, SIP ONLINE, SOFIALYS, SOGETI FRANCE, SPREADING APPS, VENT D'INFLUENCES, WAITCOM DIGITAL, BEAR STUDIO, OMICX, ORONE, POWERTRAFIC, TOPOVIDEO, ALAVANCE, EYE CONCEPT, FOREACHCODE, HODOS, HOLIBAG, INDUSRANK, K.D.I, KOALA.ME, METASCAN, MY ALFRED, REDLAB, SAVNTEC, SPOTLLE, WALKUNITED, YUSIT.