Seine Innopolis, totem site of Normandy French Tech
Located in the South of the Rouen metropolitan area, the Seine Innopolis expertise cluster welcomes digital companies on almost 10.000 sq. m, in a former industrial building, listed in the supplementary inventory of historic monuments.
A wide range of real estate offers
With its wide range of real estate offers (business incubator, business service centre, co-working spaces, conference and event rooms, meeting places), this site currently welcomes more than 500 professionals throughout 65 companies (start-ups, SME and large group institutions)
The construction includes the features needed to deploy ICT activities: dual secured optical fibre network, fibre connections to work areas, pooled computer room, storage rooms, secure accesses …
Seine Innopolis is a real estate program of 9.865 sq. m of useful surface areas on a 16.612 sq. m property tax base (including access developments and 130 parking spots). The site, perfectly served by public transports, is divided into:
open spaces from 300 to 430 sq. m
divisible offices from 16 sq. m
storage facilities from 16 to 50 sq. m
Common spaces (reception desk, cafeteria)
Meeting rooms including one equipped with video conferencing facilities
Services: photocopying room, mail, support and advice for creators in business incubators (for more information: rouen-normandie-creation.fr )
Technical facilities (computer room, spaces for brewing cabinets…)
Secured accesses (biometrical recognition at the entrances to the work areas, digital code access in the business incubator offices, video surveillance…).
The #NWX Digital Canteen, a co-working and entertainment space dedicated to web and digital services.
Are you looking for a shared place or office? This space is perfect for you! An open-space co-working area open to everyone and dedicated to web and digital services. With an unlimited access to high speed Wi-Fi of course!
The Digital Canteen is synonymous with conviviality, openness and simplicity. In addition to its space, the Digital Canteen provides a set of services (logistics, advice and communication), offers a favourable environment to professional exchanges, meetings and partnerships to accelerate cooperation between project backers, encourage innovation and thus encourage the growth of this booming sector.
A R&D environment
Normandy French Tech: a digital Normandy united to promote its start-ups.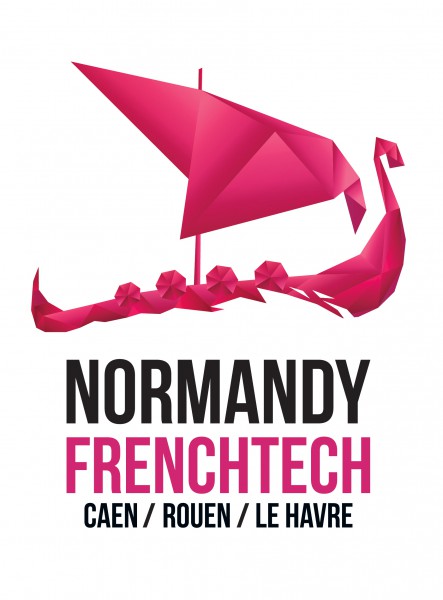 Caen, Rouen and Le Havre, officially labelled Normandy French Tech in June 2015, aim to develop and promote an ecosystem which has 1.235 digital companies. These companies, which represent
more than 10.600 jobs, have raised close to 50 million euros in 5 years. In order to develop this ecosystem favourable towards start-up and give it a national and international visibility, private and public protagonists from Normandy submitted, in March 2015, an application form to the French Tech national Label. Three watchwords: cooperate, transform, enhance on 3 themes: smart city, smart ports and logistics, smart industry!
Professional networks for your digital projects
The Normandigital network, which has around fifty members, unites digital professionals from Normandy to create synergies and reinforce the regional ecosystem: promoting providers' offers from Normandy – Developing cooperation and innovative projects – Working on digital pedagogy – Participating in the foundation of the digital sector from Normandy – Responding to job needs.
#NWX, the association of web experts in Normandy, founded in 2011, has today more than a hundred members (marketing, communication, and e-business companies, developers, computer security, gamification, referencing, social marketing, big data, etc.) and forms the web reference to companies, administrations, communities, and higher education establishments of Normandy. #NWX organizes around fifty events every year including the "NWX Summer Festival.
The Digital Cluster, resource centre of the CCI Normandie network, is designed for digital uses in companies. It helps company directors, buyers, creators, consultants or employees, in the understanding of new technologies in order to identify new sources of added values, new opportunities and help them to better communicate.
Seine Innopolis, at the heart of a training network
The cluster created to promote the companies' development, is at the heart of a network of exchanges, innovation, and training as well:
Do you want more information about Seine Innopolis? To set-up and develop your activities within the Seine Innopolis cluster? Please fill the form below or contact Rouen Normandy Invest at the following number: +33 2 32 81 20 30.