Located to the south of the Rouen metropolis, the Seine Innopolis center of excellence accommodates over 10,000 m², in a former industrial building listed in the supplementary inventory of historic monuments, companies dedicated to digital technology.
A diversified real estate offer
Thanks to its diversified real estate offer (business incubator, company hotel, coworking spaces, meeting and animation rooms, convivial places), the site now hosts more than 500 professionals in 65 companies (startups, SMEs and large group establishments).
This achievement includes the functionalities necessary for the deployment of activities relating to ICT: double optical fiber irrigation, fiber service to the platforms (FTTO), shared computer room, storage rooms, secure access, etc.
Seine Innopolis is therefore a real estate program of 9,865 m² of floor space on a land base of 16,612 m² (including the development of accesses and 130 parking spaces). The site, perfectly served by public transport, is distributed as follows:
open spaces from 300 to 430 m²,

divisible offices from 16 m²,

storage rooms of 16 to 50 m²,

common areas (reception, cafeteria, etc.)

meeting rooms, one of which is equipped with videoconferencing services: reprography, mail, support and advice to business incubators (More info: rouen-normandie-creation.fr)

technical rooms (computer room, spaces for switching cabinets, etc.),

secure access (biometric recognition at the entrance to the platforms, access by digital code in nursery offices, video surveillance, etc.).
La Cantine Numérique #NWX, a coworking and animation space dedicated to the web and digital
Are you looking for a room or a shared office? This space is made for you ! An open-space coworking space open to all and dedicated to the web and digital. With of course unlimited access to very high speed WiFi!
La Cantine Numérique is synonymous with conviviality, openness and simplicity. In addition to its space, the Cantine provides a set of services (logistics, advice, communication), offers an environment conducive to professional exchanges, meetings and collaborations to accelerate cooperation between project leaders, encourage innovation and thus promote the growth of this booming sector.
LITIS, Computer Science, Information Processing and Systems Laboratory is the Haute-Normandie information science and technology research unit. The laboratory is developing consistent approaches to better understand and control the nature of information and its use.

ESIGELEC-IRSEEM trains more than 300 general engineers every year. 30% of outgoing promotions are absorbed by the "computer and information technology" industry. For several years, IRSEEM has been carrying out activities related to ICT, both in the field of research but also in technology transfer.

CRIANN, the Regional Computer and Digital Applications Center of Normandy, supports public and private organizations in the region in their research, teaching and development activities based on the use of new communication technologies and on computers. . To do this, CRIANN deploys high-performance IT infrastructures for higher education, research and innovation in Normandy.

NEXT'MOVE- The strategic axis "Intelligent Mobility Solutions" develops and integrates mobility solutions resulting from the cooperation between Information Technologies (ICT) and transport technologies (TT). These solutions make it possible to improve road safety, improve infrastructure and therefore create the 5th generation road and make driving easier for all.
Normandy French Tech: a united digital Normandy to promote its startups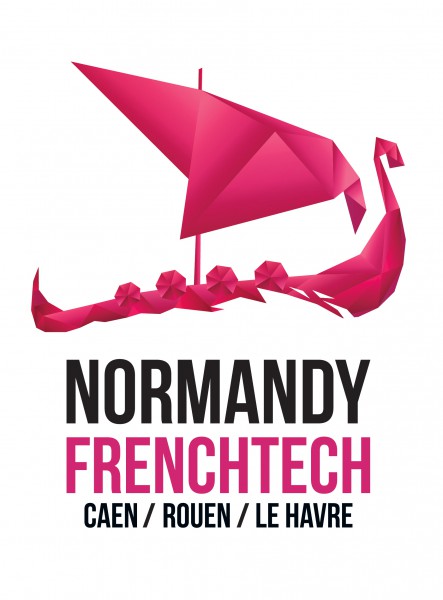 Caen, Rouen and Le Havre officially labeled Normandy French Tech in June 2015 have the objective of developing and promoting an ecosystem comprising 1,235 digital companies. These companies, which represent more than 10,600 jobs, have raised nearly 50 million euros over the past five years. To develop this ecosystem favorable to startups and give it national and international visibility, private and public actors in Normandy submitted an application for the French Tech national label in March 2015. Three watchwords: cooperate, transform, promote around three themes: smart city, smart ports and logistics, smart industry!
Professional networks for your digital projects
The Normandigital network, which has around fifty members, brings together Norman digital professionals to create synergies and strengthen the regional ecosystem: Promote the offers of Norman service providers – Develop cooperation and innovative projects – Work towards digital education – Participate in the founding of the Normandy digital sector – Respond to business needs.
#NWX, the association of web experts in Normandy, founded in 2011, now has more than a hundred members (marketing, web communication and e-commerce companies, developers, IT security, gamification, referencing, social marketing, big data, etc…) and constitutes the Web reference for businesses, administrations, communities and higher education establishments in Normandy. #NWX organizes around 50 events a year including the #NWX Summer Festival.
The Digital Pole, a resource center for the CCI Normandie network, is dedicated to the use of digital technology in companies. It supports business leaders, buyers, creators, consultants or employees in understanding new technologies to enable them to identify new sources of added value, new opportunities and to help them communicate better.
Seine Innopolis, au cœur d'un réseau de formations
The pole, designed to promote business development, is at the heart of a network of exchanges, innovation and also training:
4 university campuses Engineering schools (Insa, Esigelec, Cesi Exia)

Business School (Neoma Business School)

Training courses dedicated to the digital economy launched in 2017 Normandie Web School and NFactory Innovation School
Would you like more information about Seine Innopolis? 
Establish and develop your activities within the Seine Innopolis cluster? 
Complete the form below now or contact Rouen Normandy Invest on 02 32 81 20 30.