At only 10 minutes' walk from the Cathedral stands the first eco district of the metropolitan area.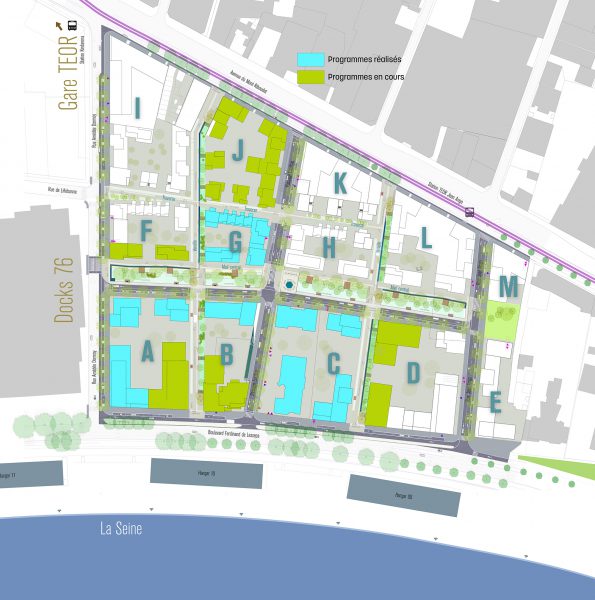 Well served by 3 high level service public transport lines, Luciline-Rives de Seine enjoys an outstanding location alongside the Seine near the Docks76 (shopping and leisure centre) and leisure or sport equipment such as the Kindarena Sport Hall. Well-balanced district, with apartments, offices and shops, it allows a density of constructions structured around welcoming natural spaces where the water is particularly valorised and supports the urban biodiversity. Via the geothermal energy and the presence of the groundwater with constant temperature (15°C), the Luciline eco district benefits from a unique heat and cooling network in France.
Lively and bustling district, Luciline-Rives de Seine continues its construction with green building and original programs, including existing car dealers who individualise this sector and the opening of the first convenience stores.
Completed operations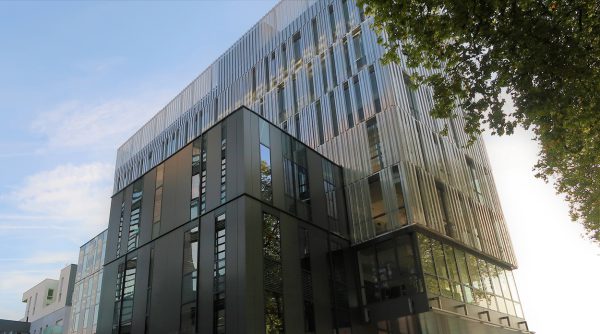 Vista
Mixed program of 4.6000 sq. m of office floor surface area, 44 apartments for social acquisition and authorized by the social security (3.323 sq. m)
Contracting authority: SCI Lasalle
Architect: Ataub
Investor (office): Matmut
Lessor: Logeal
2017 Delivery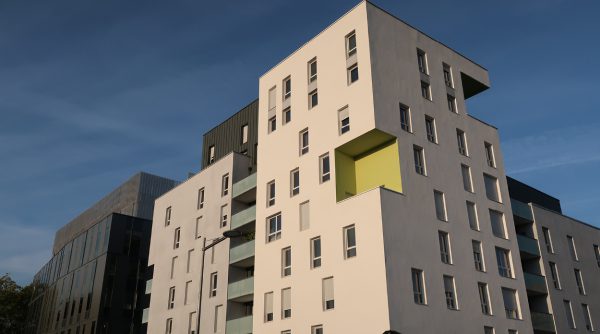 Calys
Ongoing operations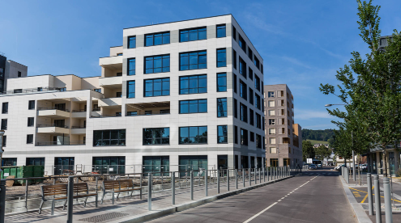 Terrasses en Seine
Set of around thirty low-energy buildings, 500 sq. m of local shops and 2.500 sq. m of offices
2 part delivery: 2018
Contracting authority: LTI
Architect: Alain Elie (Rouen)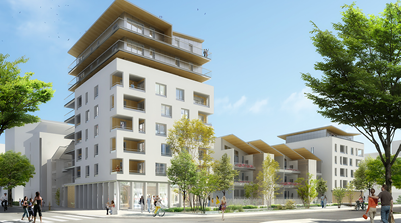 Reflets Luciline
Set of 50 apartments
Developer: At'Ome Promotion
Architects: Brocher-Lajue-Peyo and Dugravier-Semondes (Bordeaux)
Delivery due to the end of 2018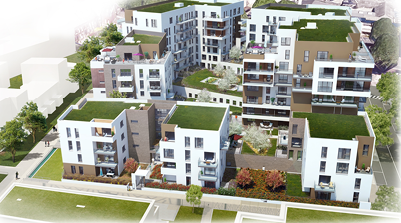 Terrasses Luciline
Set of 205 apartments and 2 car dealerships
Delivery due to the end of 2018
Developer: Nexity
Architect: Artefact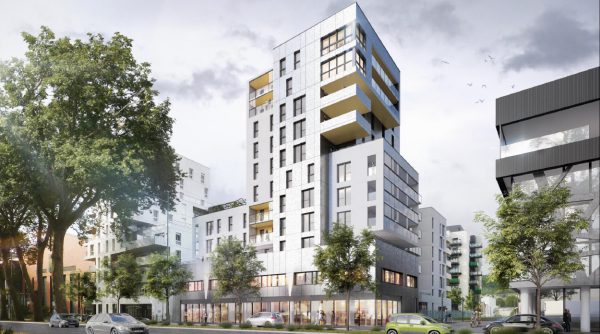 City Seine
Set of 74 homeownerships (5.226 sq. m) and 938 sq. m of offices
Delivery due to 2019
Developer: Bouygues Immobilier
Architect: CBA
---