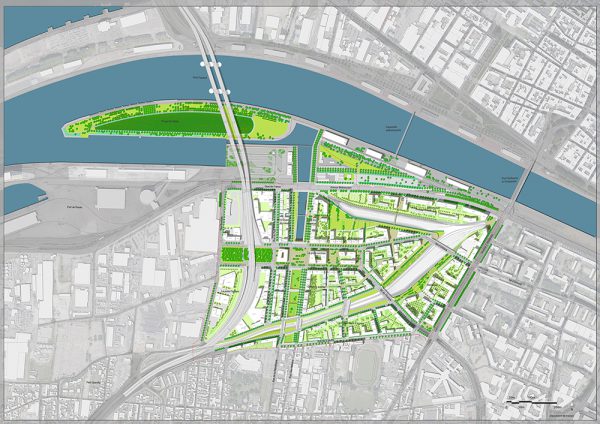 In this time of struggle against urban sprawl, the 90 hectares to restructure along the Seine of the Flaubert eco district are an incredible opportunity for the development of a new well-balanced and pleasant centrality on the left riverside of Rouen
Remarkable and innovative sustainable development 
The Flaubert eco district aims for an ambitious sustainable development which takes into consideration the climate change adjustment and anticipates the global warming consequences. Regarding the mobility, a new bus line is serving the banks of the Seine, and the work on the T4 high level service transport has already started and will end in 2019. With time, a T5 line, connection through all Rouen Seine Cité, will reinforce the Flaubert servicing and complete the pedestrian cycle access network connecting the different blocks of the operation. The water management is particularly outstanding. A greenway network composed of large tree lined ditches collects rain waters, stimulates the biodiversity and handles water related hazards. It will be reinforced by the development of a canal offering a viewpoint to the banks of the Seine. This green set will offer a natural connection between the district urbanity, the banks of the Seine and the left riverside city centre.

Completed operations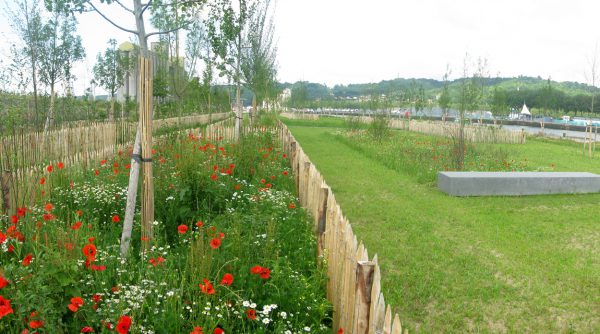 Rollet Presqu'Île
15 hectares of gardens made up of a wooded hill and green areas, handle former activity impacts of the district while offering a nice walk alongside the river
The 106
Scene of modern music which welcomes a large audience around a programme of around 90 shows per year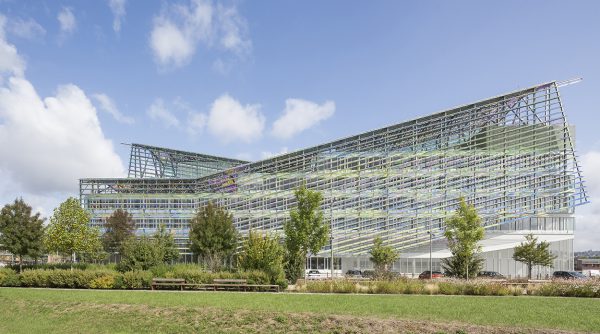 The 108
The 8.250 sq. m of the new headquarters of the Rouen metropolitan area, conceived by the Architect Jacques Ferrier, whose architecture is inspired by the port activity evoking 2 vessels crossing each other, were delivered in the summer of 2017
Ongoing operation
The 107
The 107 offers since October 2017 on more than 7.300 sq. m, services (catering, day nursery, cultural space) and offices of which one part is reserved to a business incubator ("Le Village by CA")
Upcoming operation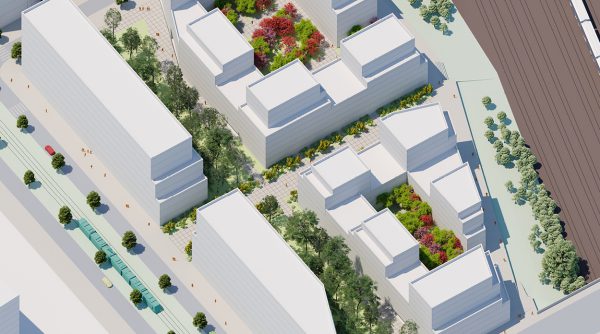 Ilot B
Then, the first establishments will come, along the Jean Rondeaux Avenue, on which the developer Linkcity is working on, which represents 40.000 sq. m of floor surface area including 16.000 sq. m for the tertiary activities.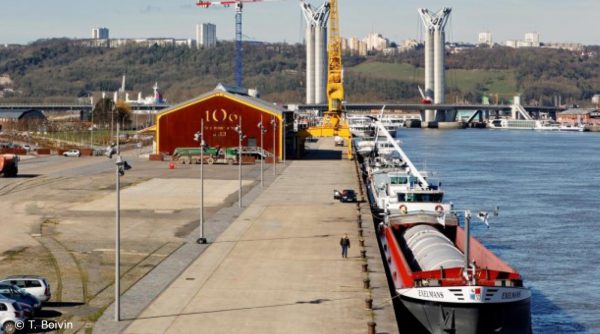 The 105
A call for projects launched by the Rouen Port, the Rouen Normandy metropolitan area and the City of Rouen.
Deadline for submission of tenders: December 22, 2017