Irrigated by the Seine, Normandy is located between the Channel and Paris conurbation, which generates exchanges worlwide. With a competitive agricultural background (1st region for the agricultural land, 4 billion euros of agricultural products), the normand agri-food sector is part of the bio-economy, particulary innovative in terms of biomaterials, animal and human health… The attachment of the agrofood ecosystem favors the implantation and the development of local production sites. It is also a high marker of the normand image and a factor of attractiveness.
Key Figures
Branch of excellence (agricultural + agrobusiness) : 100 000 jobs
630 agrobusiness companies
CA 6,3 billions
1st industrial sector of Normandy
Diversity & quality of Normand products
Somes companies already established :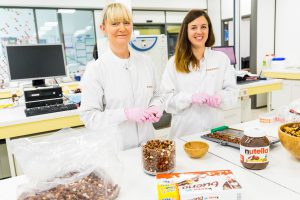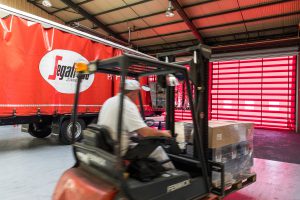 CARGILL,
SEGAFREDO,
NUTRISET,
BEUZELIN,
FERRERO,
TOUFLET,
NEXIRA,
NOVANDIE,
SOUFFLET,
GRAIN D'OR GEL,
DANONE,
NESTLE,
LACTALIS, …
HAROPA-Port of Rouen : European Hub of agrobusiness excellence

1st Western European grain port
Its location 100km inland induces logistical relevance. In addition, it is located in the heart of the agricultural production areas (wheat and barley). It's characterized by :
1st french consumption market (25 million consumers within 200 km)
Quality delivery service for shippers
Import processing industries for imported raw materials
MIN of Rouen (The halls of Normandy)
The MIN of Rouen, named « the halls of Normandy », covers 20 hectares of land, 57 000 sq.m of real estate and 8 000 jobs. The largest food wholesale market in northwest of France, it is dedicated to the B to B sale. In the heart of Rouen, it benefits from an excellent road link and promotes short circuits. It gathers a wide range of quality products and is adapted to new consumption and distribution patterns. It is also a central element of the Territorial Food Plan carried by the Rouen Normandy Metropolis.
The companies installed in the MIN benefit from two major competitive advantages, the synergy between them and logistics performance.
AREA Normandie
The objectives of this agro-food cluster are :
Animate and defend the interests of the Norman food sector
Accompany the business performance
Accelerate national and international business development
The brand « Saveurs de Normandie » promotes Normand agrobusiness relying on origin, quality and taste values.
VALORIAL, agrobusiness competitiveness cluster
Its core profession : identify, install and accompany collaborative and innovative R&D projects.
Its leitmotif : to make the western agri-food the territory of the most intelligent food.
UniLaSalle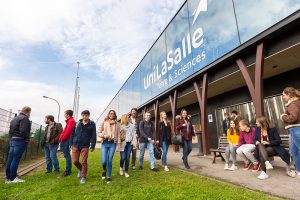 Higher education institution of the network of Chambers of Agriculture with 2,8000 students, 16 000 Alumni and 3 university campus : Beauvais, Rouen and Rennes.
1st post-bac engineering school in France entirely dedicated to earth sciences, life and the environment.
The Rouen UniLaSalle  campus (600 students) focuses its training activities (engineer, bachelor, master, specialized masters, masters of science) and research around agriculture, agri-food and no alimentary valorization of agroresources. it develops an international development strategy with the upcoming opening of an engineering curriculum in english.