Rouen, an ideal city for developing digital activities
With around 700 companies and more than 4,000 jobs in the Information Technology and Communication sector (ITC), the Rouen metropolitan area is becoming a key location for the development of e-business.
The Business clubs, the higher education offer and the numerous events related to this theme, associated with the quality of the facilities available and the proximity to Paris, have all helped make ITC a highly dynamic sector in the region. The opening of the Seine Innopolis expertise hub in September 2013 dedicated to ITC activities, confirmed this trend.
The emergence of expertise made in Normandy
While the presence of large groups such as Orange, Completel, Cap Gemini, Econocom or Ceriel demonstrates the attractiveness of the region for ITC business, the emergence of many start-ups and SMEs confirms the existence of the real potential for development in the sector.
These promising companies (Digiworks, Powertrafic, Spread,…) have already attracted major national
contractors (FNAC, Thalès, Bouygues Telecom, Crédit Agricole, BNP Arval, Singer, SNCF, Bristol Meyers Squibb, Orangina,…) thanks to their highly qualified and diverse expertise, ranging from web technology (SEO, e-commerce, social networking, web marketing, CRM, gamification,…), to telecommunications (hosting, maintenance, telephony,…), and consultancy services (audits, market surveys and research, specification writing, etc.)
The proximity of dynamic business networks
Backed by these skills, many of these companies have chosen to join business clubs such as the Normandigital or the #NWX association. Their purpose: to enhance their visibility and the one of the region at the national level. These initiatives have been promoted and sustained by the local authorities that are implementing the forerunner of the Digital sector in Normandy.
Among institutional actors, the Normand cluster of Electronic Exchanges, and ORETIC, the regional ITC observatory, stand out as key stakeholders for anyone to wishing to learn how to use the new technologies.
Major national events
During the year, these various organizations regularly arrange or take part in ITC conferences, such as the #NWX and E-mk symposia, Normandigital, Crossroads of Possibility, Start Up Weekend, etc. With prestigious headliners (Google, Paypal, Priceminister, Rue du Commerce, etc.), all of which are events providing an opportunity to set up meetings, incite synergies and creativity, and hone a company's ITC culture.
Training courses tailored for business needs
Forming each year nearly 600 ITC graduates, the high schools and higher education establishments in the Rouen metropolitan area (the University, the National Institute of Applied Sciences (INSA), ESIGELEC graduate engineering school Neoma Business School, CESI IT and Engineering school, Networks and telecommunications technological university institutes (IUT), etc.) provide a complete range of training courses in ITC, for students with between 2 years and 5 years of higher education. They produce highly skilled human resources on whom companies can abundantly draw in order to develop their workforce.
High-Speed telecommunications network
Connected throughout by optical fibre, the Rouen metropolitan area is deploying its fibre network, backed by the presence of local and national telecom operators with a wide range of unbundled offerings.
The presence of data centres (Altitude Infrastructure, the Normandy Computer Resource Centre (CRIHAN), Cogent, Orange as well as Webaxys with its green data centre) provide an additional guarantee for the storage and data security of companies.
Seine Innopolis: a new cathedral for ITC in Rouen
As an ecosystem to back Seine Innopolis, the new ITC centre dedicated to hosting companies working in digital technology and the totem building for Normandy French Tech. This former industrial mill now converted into a centre of excellence has over 7,200 sq. m of floor offers a diversified real estate offer (business incubator, offices to rent) for all sorts of companies: start-ups, SMEs, large groups, etc.)
It provides all the features needed for their proper development: dual secured optical fibre network, fibre connections to work areas, pooled computer room, storage rooms, secure access, etc. The infrastructure hosts some 80 companies and 300 professionals and has become the stronghold for ITC in northwest France.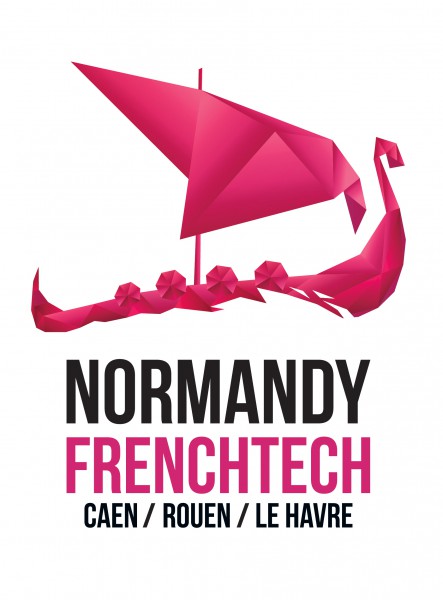 The Normandy French Tech Label
Backed by an environment which promotes the high level of entrepreneurial spirit prevalent in Rouen in recent years, the Rouen Metropolitan Authority, combined with its neighbours in Caen and Le Havre of Normandy, is now approved as the " Normandy French Tech " by the French Ministry of State for Digital Affairs.
A label of approval awarded to only 13 regions in France. The "French Tech" label of approval recognizes the excellence of our digital ecosystem, enables access to the French Tech funds managed by the Public Investment Bank (BPI) and gives visibility to our digital businesses at trade shows abroad.