Rouen metropolis: stronghold of the banking / insurance sector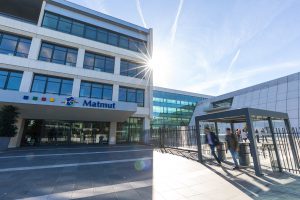 In a city that once saw the birth of such prestigious jewels as the Axa group, the Matmut or the Mazars group, it is not surprising that these sectors remain today predominant in the Rouen metropolis.
Thus, the main public and private banking players (Banque de France, BPI, Caisse d'Épargne, Crédit Agricole, etc.) have long since established their regional, and sometimes multi-regional, headquarters in Rouen. The other players in the banking sector are not left out, allowing Rouen to have locally all the financial levers specific to economic development: Caisse des Dépôts, NCI gestion regional investment funds and even Normandie Business Angels.