Why choose Rouen and its region to develop your project?
A territory 1.5 hours from Paris and car manufacturers, connected to the world market thanks to seaports

A territory with a history and a passion for the automobile, a pioneer in innovative mobility technologies

A science park offering training and technological resources

An international competitiveness cluster to accelerate innovation

The possibility of reducing the amount of your investment by using existing facilities immediately available near your future site
Normandy, a pioneer in mobility
Work with passion on innovative mobility technologies for 135 years, from Edouard DELAMARE DEBOUTTEVILLE in 1883 until today with Rouen Normandy Autonomous Lab and Alpine.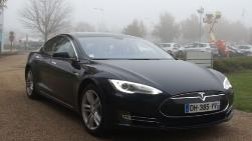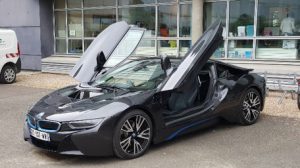 The automobile in Normandy
An important force for the automotive industry in France 350 companies, representing more than 45,000 employees, are directly active in the automotive industry. Experienced, available and competent know-how …
Automobile manufacturers: Renault, with 2 major factories: Sandouville, in the Le Havre agglomeration, producing vans and Cléon, in Rouen Métropole, producing combustion and electric engines, and PSA gearboxes in Cormelles le Royal, producing 60 % of axles in the PSA group Original equipment manufacturer: Arvin Meritor, Bosch, Electropoli, Faurecia, Knorr Bremse, Filtrauto, Honeywell, Magnetti Marelli, Oxford automotive, Thyssen Krupp, Valeo, Sealynx, Autolive …
Suppliers of components and services Plastics, Mechanics, Tools, Engineering, Supply Chain, …
… And the HAROPA port, the 1st platform in France for the export and import of cars.
A major technological park in Europe for automotive research and development.
7,000 high-level technical and scientific executives are trained in the 4 higher education establishments located in Rouen Madrillet Innovation

Research centers (Fluid dynamics, Materials, Electronics, Software, etc.): 500 researchers and engineers in 20 laboratories of excellence and Technological Research Centers.

Exceptional advanced facilities for testing and certification (semi-anechoic chambers for NVH and EMC, 4WD vehicle test stands, engine test stands, atomic probes and scanning electron microscopes, digital and augmented industry …

Supercomputer, data center and high performance computing (HPC) software

NextMove:

the main automotive competitiveness cluster in France

Institut Carnot Systèmes d'Energie et de Propulsion (ESP):

brings together 7 R&D laboratories working on the development of energy production and transport systems and propulsion systems that are more efficient and respectful of the environment.

FEV :

a potential partner for engineering services, software and test solutions

Rouen Normandy Autonomous Lab (RNAL) :

a first in Europe for autonomous driving, an on-demand mobility service including five fully electric autonomous vehicles operating on normal public roads and available to residents.