The Seine-Eure Agglomeration had been conducting a land offer strategy in the short, medium and long term so that companies can establish themselves on its territory.
Indeed, this territory has the distinct characteristic of having more jobs on its territory than active residents. It therefore makes up an employment centre of regional size with areas of expertise in the fields of pharmacy, perfumery and cosmetics, notably the biotechnology industry, which nowadays supports a network of subcontractors and of major industrial services.
A road providing common access to Ecoparc I and II has been built on the RD6155 in order to connect the A13 interchange area. A project of doubling the latter is under study by the SAPN. A new water treatment plant was built to take Ecoparc I and II effluents as well as Heudebouville and Vironvay municipalities. Finally, a living space (food service, bar and sanitary facilities for truck driver) has been operational since the end of 2010.
Ecoparc II includes 2 parts of around 20 and 40 transferable hectares: a business village with 1.500 to 20.000 sq.m plots for SMEs/SMIs; an industrial and logistics platform, with 2 to 20 hectares lots.
Ecoparc III would also allow such a range of activities since the roadway systems of Ecoparc II were created in order to be connected together in Ecoparc III.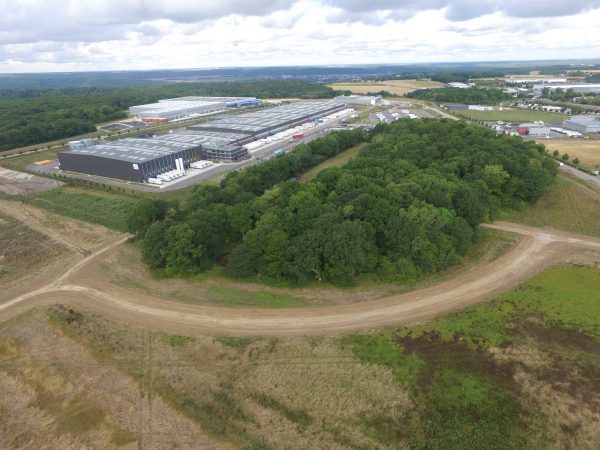 The Seine-Eure agglomeration is already working on an Ecoparc IV in order to anticipate the companies' needs regarding land supply. The construction should start as early as 2020 if every conditions are met.