GEHCI CONSTRUCTION: a new sustainable building stakeholder at Seine Ecopolis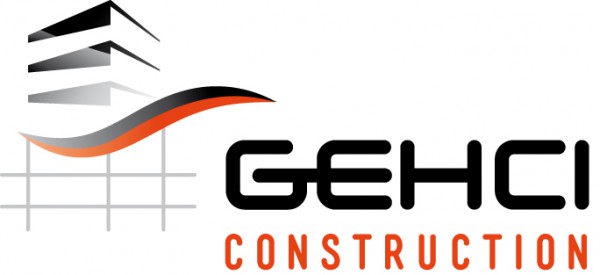 GEHCI CONSTRUCTION is an engineering company founded in 2013 and whose activity is the construction of turnkey professional buildings (wood, metal, concrete …) for every activity sectors such as trade, industry, tertiary, logistics…
Gehci Construction owns facilities in the departments of Eure, Eure-et-Loir and Calvados, and since March 2016 nearby Rouen.
This new establishment on the Rouen metropolitan area has already allowed job creation.
M. LEBAS Stéphane, manager of the GEHCI CONSTRUCTION company
Why did you choose the Rouen metropolitan area for the creation of this new Gehci Construction establishment?
"The business development strategy of our company is based on a local and proximity establishment for the Contracting Authorities in the dynamic metropolitan area in terms of territorial construction. The Madrillet on Saint-Etienne-du-Rouvray turned out to be the ideal place for this development notably with the road infrastructures and the Technologic Park's dynamism.
Did you benefit from the support of partners?
"Knowing the expertise level on business properties, it seemed natural that we turned to the Rouen Normandy Invest development agency. After we perfectly targeted our needs, RNI promptly made us a relevant offer which satisfied the criteria: South of Rouen location, layout of offices, associated services, building company network…"
What were your motivations to join the Seine Ecopolis hotel?
"In some professions of the activity facility construction, it sometimes lacks innovation regarding energy saving. Yet, the concept of the business incubator-service centre Seine Ecopolis, contracting authority Rouen Normandy metropolitan area, offers the possibility to develop projects, in collaboration with different current companies, which would allow the industrial construction to renew itself and to innovate. Our ambitions to develop ourselves in this field are part of this procedure. As proof, we have already asked different companies to follow us on this kingd of projects. In addition, Seine Ecopolis within the Rouen's Green Building Hub on the Madrillet Technology Park was "the solution" that fulfilled our expectations.